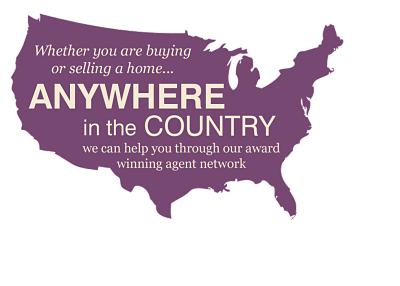 Relocation and Referral Services


Whether you're relocating across town or across the country, you can rely on Berkshire Hathaway HomeServices Select Realty to guide you. Our full time, professional relocation staff and Relocation Certified agents will help to make your relocation as smooth and worry-free as possible.


As a member of the exclusive Brookfield GRS Broker Network, the second largest provider of relocation services worldwide, we have the resources to deliver an exceptional home buying or home selling experience.


We specialize in Individual and third party relocation services. If you are constantly relocating -- whether for yourself or for your company -- let our friendly agents assist you with a smooth transition. Our staff is trained to benefit you by obtaining the highest price for your property in the quickest possible time, and we do it while meeting both you and your family's needs.


We meet your needs throughout the Fredericksburg, Stafford, Prince William and surrounding Northern VA areas, while delivering the very best of personal service. Together with our clients, we are a team working toward a common goal.


Whether selling your corporate inventory or guiding your relocating employees through the home finding process, we provide a level of service and satisfaction that is unmatched in the industry.


We know that companies need to successfully administer their programs, and our commitment to personalized service helps our corporate clients attain that goal.


Relocation Services We Offer


Personalized Relocation Packages


Home Search & Home Marketing


Mortgage Pre-Qualification


Temporary Housing Assistance


Maps, Local Interest, & Fun Facts


Relocating Employment Assistance


High Tech & High Touch Communication


Custom Market Analysis & Pricing


Our Relocation Services also offers the following specific services:


Destination Services


Realtor Selection


Area Overviews/Tours


Transfer Awareness Counseling


Newcomer Packets


Spouse/Partner Assistance


BMA


Corporate Listings


Property Inspections


Monthly Reports


Vendor Management


Contract Negotiations


Market/Economic Outlook


Our team understands the stress of relocating, and is committed to delivering Premier Service. Allow Us To Start Assisting You Today.

Testimonials
" My goal became Elizabeth's focus throughout the search and final home selection. She did everything possible to negotiate a fair price for all parties as was my desire. She and I worked well together and I have great respect and admiration for Elizabeth. You will have a wonderful experience working with real estate agent Elizabeth Burnett. "
- Danielle Turcola
" Elizabeth knows the local market, is adept at finding potential buyers and presents the home in a way that makes everyone feel comfortable with the experience. We found her to be highly attentive, she responded immediately to our phone calls and messages and we never felt neglected or unimportant. She is also highly personable with an engaging personality. Elizabeth was honest about some minor changes that we needed to make in our home to attract buyers quickly, and her advice worked like a charm. We are pleased to recommend Elizabeth Burnett to anyone looking to buy or sell a home. If we ever need to buy or sell in the area again, she will be our first choice in real estate agents. "
- Murray and Annamarie Duff
" We couldn't have been happier with our experience with Elizabeth Burnett and the service she provided our family. She knows the community and gave excellent advice on pricing our property and the things we needed to do, to get it ready for putting it on the market, and in the final negotiations. "
- Stephen And Emma Booren
" Elizabeth Burnett was extremely knowledgeable about the local area and very helpful in finding a house that fit my need and wants. I would use her again in a heartbeat and highly recommend her. "
- Jeff Bilyeu
" We choose Elizabeth based on her knowledge, her ability to work with our needs but at the same time understanding the market. She made us feel at ease and believed she would work diligently for us. She was perfect. We have sold a few houses prior to this house and Elizabeth was the best realtor that we have dealt with by far. We don't believe we would have sold our home for the price we needed for our new home without Elizabeth's knowledge and skills. We believe her staging of our house gave us a huge advantage over other houses for sale in our area. Elizabeth was always there for us and negotiated more than we thought possible. Staging, pictures, and video of our house was breathtaking. We recommend her highly. "
- Anne and Jesus Garrido
" The whole experience was very positive and I would do it again with Elizabeth Burnett/Berkshire Hathaway HomeServices Select Realty. Thank you very much. "
- Jensine Olson
" Elizabeth went above and beyond all expectations we had of her . We had a very small time frame to find a house we liked , and then to close on it in less than 30 days. She made sure we saw every house on our list , and finally we found the one we wanted . She worked late hours for us , and made sure we knew exactly what was going on. She had to coordinate with 3 different parties to make this happen. I highly recommend her she's great ! "
- Michael and Andrea
" Through Elizabeth's professional knowledge, and tenacity we were able to make our home purchase under less than favorable circumstances. From the beginning, she made it clear we would be treated as if we were her only client and she delivered. We will work with Elizabeth again for future purchases and highly recommend her as well. "
- Tom and Sarah Tice
" The search to find the perfect home for us was not easy and Elizabeth could not have been more patient and understanding! She is very professional, very easy to communicate with and is always available to answer questions. I would recommend Elizabeth to ANYONE! "
- James and Lauren Mudd
" The experience and work ethic of Elizabeth was second-to-none. I would recommend her to anyone for their home sale. She helped us through a difficult, challenging process and was able to short sell our home. We deeply appreciate all of her support throughout this process! "
- Hughey & Jalonne White-Newsome
" We thought liz was great! She gave us hope and was great to work with. I would recommend her to anyone "
- Terrance Tuttle
" Elizabeth Burnett was terrific. I could not have asked for a more patient and knowledgeable professional to help me with my short sale. I am very glad I had her in my corner. A+, would recommend. "
- Jeffrey and Molly Henry
" My wife & I felt Elizabeth demonstrated professionalism, yet she was easy to talk to, & had a clear understanding of our needs & relocation process. "
- Jorge & Deb Maldonado
" Elizabeth was the most caring understood our needs. She was always available when needed never left you hanging my husband and I could not have asked for a better realtor from start to finish she was there. Jerry and I recommend her highly. I know if we have to sell again Elizabeth Burnett will definitely be our realtor "
- Jerrold & Suzanne Shulman
" I enjoyed house hunting with Elizabeth. She was informative. Her knowledge of homes was greatly noted. She was professional yet a down to earth mom who looked to make sure you were happy with the purchase of your home. I would definitely use her again in the future. As I would also recommend her to my friends as I did with my daughter as well. "
- Mark Klein
" Elizabeth Burnett is by far the easiest, most friendly and trustworthy realtor we've ever worked with. Her honesty and dedication really stood out to us. She made our home buying process enjoyable which we had hoped for it to be. We would recommend her to literally anyone. We are lucky and thankful to have had the chance to work with her! "
- Taylor and Alyssa Williams
Previous
Next